Volume 119, Issue 1 (March 2020)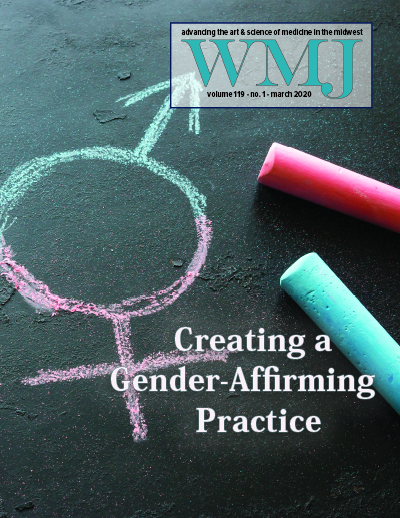 ORIGINAL RESEARCH
review ARTICLES
BRIEF REPORTS
CASE REPORTS
EDITORIALS & OTHER HIGHLIGHTS
---
All articles published in WMJ, including commentaries, letters to the editor, and editorials represent the views of the authors, for which neither WMJ nor the publisher take responsibility, unless clearly stated.
New Online
JUNE 3, 2020
ORIGINAL RESEARCH
JUNE 1, 2020
BRIEF REPORT
MAY 29, 2020
ORIGINAL RESEARCH
BRIEF REPORT
MAY 18, 2020
COMMENTARIES
Click here for more.
About WMJ
WMJ is a peer-reviewed, indexed, scientific journal published quarterly and online ahead of print each month through a collaboration between the Medical College of Wisconsin and the University of Wisconsin School of Medicine and Public Health.
Learn more here.

Thank you to these advertisers for their support