March 2021
THE IMPACT OF RACE & RACISM ON HEALTH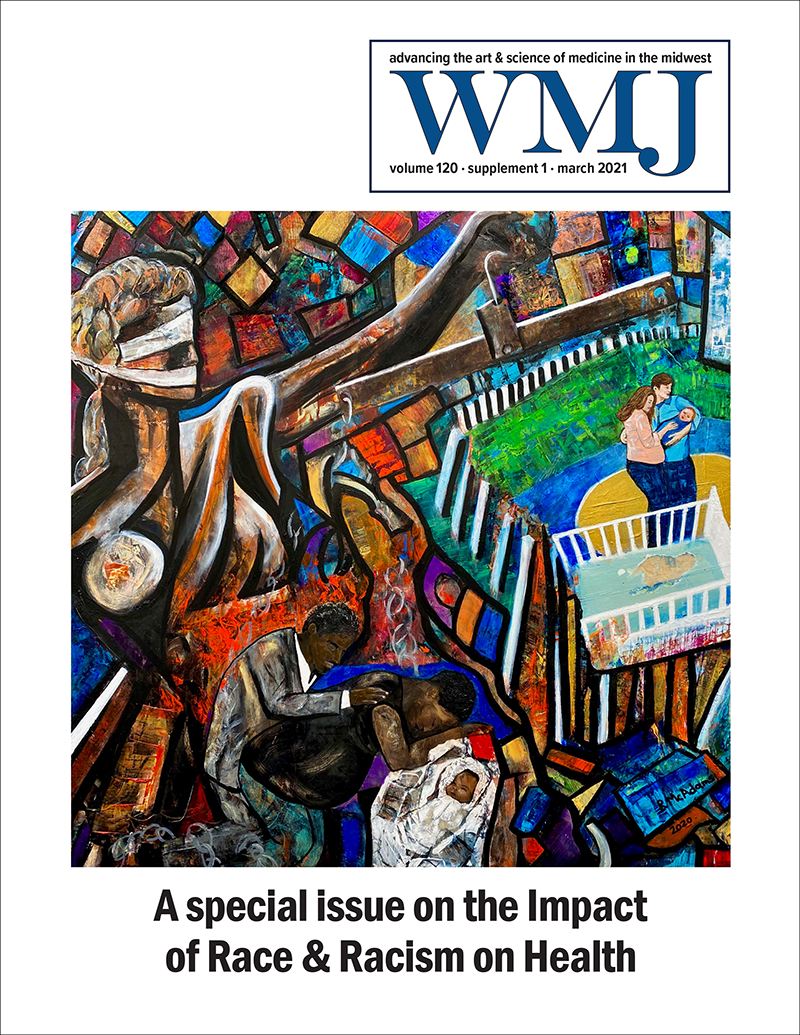 This special issue of the WMJ focusing on how the health of the people in Wisconsin is affected by race and racism was born as a response to the high-profile racial incidents and subsequent protests in the spring and summer of 2020. The editorial staff, with the support of the WMJ Publishing Board and its member institutions, chose to highlight stark racial health disparities among populations in Wisconsin and provide a forum for scholars in Wisconsin to share their work. The issue features original research, editorial content and artwork from more than 60 Wisconsin health professionals, researchers, learners, artists and community members.
Click here to download a complete PDF of the issue. Click here to view the WMJ archive.
TABLE OF CONTENTS
In This Issue
Exploring the Impact of Race and Racism on Health 
Sarina Schrager, MD, MS, WMJ Editor-in-Chief
Original Research
Homicide: A Leading Cause of Death for Black Non-Hispanics in Wisconsin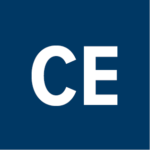 Zachary Dunton, BS; Stephen Hargarten, MD, MPH; Sarah Kohlbeck, MPH; Fauzia Osman, MPH
Commentary
An Epidemiological Crossroads: The Intersection of Incarceration and Health Care 
Farah Acher Kaiksow, MD; Kristin Brunsell Merss, BSN; Noelle LoConte, MD
Brief Report
Identifying Substantial Racial and Ethnic Disparities in Health Outcomes and Care in Wisconsin Using Electronic Health Record Data
Maureen A. Smith, MD, PhD, MPH; Korina A. Hendricks, BS; Lauren M. Bednarz, MPH; Matthew Gigot, MPH; Abbey Harburn, MPH; Katherine J. Curtis, PhD; Susan R. Passmore, PhD; Dorothy Farrar-Edwards, PhD
Original Research
Prenatal Racial Discrimination Associated With Dissatisfaction With Prenatal Care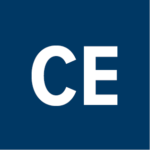 Katie Gillespie, DNP; Fiona Weeks, MSPH
Original Research
Examining the Association Between Racial Bias Exposure and Postpartum Depression Among Women in Wisconsin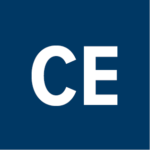 Abdul Rahman Shour, MSP; Alice Muehlbauer, MSP; Ronald Anguzu, MBChB, MPH; Fiona Weeks, MSPH; John Meurer, MD, MBA
Review
Combatting Anti-vaccination Misinformation: Improving Immunization Rates of Black/African American Children at UW Health
Sharon-Rose Nartey, BS; Jonathan Temte, MD, PhD, MS; Elizabeth Petty, MD
Commentary
Listening to Black Women: The Critical Step to Eliminating Wisconsin's Black Birth Disparities 
Lisa Peyton-Caire, MSEd; Alia Stevenson, MS
Original Research
Evaluation of Racial Disparities in Postoperative Outcomes Following Breast Reconstruction at a Single Institution in Wisconsin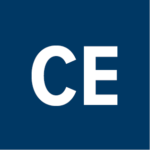 Zeeda H. Nkana, BS; Kasey Leigh Wood, BS; Alison M. Karczewski, BS; Kirsten A. Gunderson, BS; Sarah M. Lyon, MD; Aaron M. Dingle, PhD; Samuel O. Poore, MD, PhD
Original Research
Does Racial Disparity Exist Among Inpatient Admissions for Heart Attacks in Wisconsin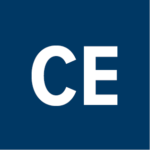 Charles A. Gusho, BS
Brief Report
The Interplay of Diversity, Equity, and Inclusion in Addressing Health Inequities 
Lisa Steinkamp, PT, PhD, MBA; Daniel Deuel, MA, SPT; Maurice Lucre, BS, SPT; Pedro Zavala, BS, SPT
Commentary
Lead Poisoning and Racism in the Time of COVID-19 
Do Dang, BS; Morgan Lively, DO; Alonza Jalan, MD
Brief Report
Microaggressions: Underrepresented Minority Physical Therapist Student Experiences While on Clinical Internships
Lisa Steinkamp, PT, PhD, MBA
Brief Report
Assessing Perspectives on Systemic Racism in an Academic Hospital Medical Group: The ARCH Project
Jesse Maupin, MD; Farah Kaiksow, MD, MPP; Jordan Kenik, MD; Ann Sheehy, MD, MS; David Sterken, MD
Brief Report
Implementing an Interprofessional Anti-Racism Training With Community Partners During a Pandemic: Outcomes and Recommended Strategies
Kjersti Knox, MD; Deborah Simpson, PhD; Jacob Bidwell, MD; Wilhelm Lehmann, MD, MPH
Brief Report
Race Matters: Addressing Racism as a Health Issue
Bryan Johnston, MD; Veneshia McKinney-Whitson, MD; Camille Garrison, MD
As I See It
When We Become 'We' 
Beverly A. Hutcherson, BS; Saby Cordoba, MS; Noelle K. LoConte, MD; Jennifer Y. C. Edgoose, MD, MPH
Commentary
Lessons Native American Culture Can Teach Us About Resilience During Pandemics and Health Care Crises
Matthew Dellinger, MS, PhD; Amy E. Poupart
As I See It
The Impact of Race and Racism on the Health of Patients in Wisconsin
Leonard Ezenagu, MD
As I See It
Together We Rise 
Kjersti Knox, MD
---
 *Articles with this symbol have been approved for Continuing Education Credit. Click on the link to access each article and registration information.
Share WMJ