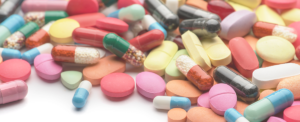 It's challenging to keep informed of new developments in medications and their uses. WMJ's Pharmacotherapy Update aims to provide detailed information about current, cutting-edge topics in the pharmacy world.
Pharmacotherapy Update 1: Aducanumab
Aducanumab was approved on June 7, 2021 by the US Food and Drug Administration (FDA) using the accelerated approval pathway. Under this approval category, a drug must be used for a serious condition that fills an unmet medical need. The outcomes in the study are based on surrogate endpoints thought to predict clinical benefit but are not themselves a measure of clinical benefit.
Published online April 2, 2022. 
Share WMJ