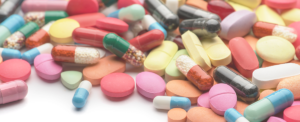 It's challenging to keep informed of new developments in medications and their uses. WMJ's Pharmacotherapy Update aims to provide detailed information about current, cutting-edge topics in the pharmacy world.
---
Cannabidiol
Cannabidiol (CBD), a phytocannabinoid derived mainly from hemp, had captured the attention of researchers and consumer market through CBD legalization. There has been a surge in the number of clinical trials assessing the therapeutic effects of CBD and the accessibility of CBD to the public for a variety of health conditions. However, there is a lack of clinical evidence that supports the use of CBD. This update provides a high-level overview of different types of cannabidiol products and how they are regulated.
Published online August 28, 2023.
---
Auvelity (dextromethorphan/bupropion)
Auvelity was approved for the treatment of major depressive disorder (MDD) in adults on August 19, 2022, by the US Food and Drug Administration.
Published online January 30, 2023.
---
Paxlovid (nirmatrelvir/ritonavir)
Paxlovid was authorized for emergency use on December 22, 2021, by the US Food and Drug Administration (FDA) for treatment of mild-to-moderate COVID-19 in adults and pediatric patients (12 years of age and older weighing at least 40 kg) with positive results of direct SARS-CoV-2 viral testing and who are at high risk for progression to severe COVD-19, including hospitalization or death. Since it is not FDA-approved at this time, Paxlovid is considered an investigational drug.
Published online November 10, 2022. 
---
Fluvoxamine and COVID-19
The past few years have witnessed several clinical studies that investigated the potential benefits of fluvoxamine maleate in treating COVID-19 patients. In December 2021, David R. Boulware, MD, MPH, a physician and researcher at the University of Minnesota, requested an emergency use authorization (EUA) for the use of fluvoxamine for early treatment of COVID-19 outpatients to prevent their clinical deterioration.
Published online June 6, 2022. 
---
Aducanumab
Aducanumab was approved on June 7, 2021, by the US Food and Drug Administration (FDA) using the accelerated approval pathway. Under this approval category, a drug must be used for a serious condition that fills an unmet medical need. The outcomes in the study are based on surrogate endpoints thought to predict clinical benefit but are not themselves a measure of clinical benefit.
Published online April 2, 2022. 
Share WMJ