Kathleen M. Antony, MD, MSCI; Natalie M. Jacobson, BS; A. Lauren Rice; Abigail M. Wiedmer, BS; Hannah Mourey, BS; Mihaela H. Bazalakova, MD, PhD
WMJ. 2021;120(1):34-40.
Earn Continuing Education Credit.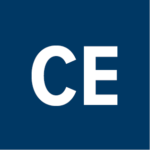 ABSTRACT
Problem Considered: Obstructive sleep apnea (OSA) is underdiagnosed during pregnancy, but there is strong theoretical and some empiric evidence that treatment may improve obstetric outcomes. Barriers to screening, testing, and treatment are common during pregnancy. The goal of this described intervention was to reduce these barriers and improve detection of OSA in pregnancy.
Methods: Representatives from sleep medicine and perinatology established a cross-disciplinary, collaborative Sleep Pregnancy Clinic offering a streamlined referral process for multimodal screening, testing, and treatment of OSA during pregnancy. This is a retrospective analysis of data from the clinic's first 19 months.
Results: Between June 2017 and December 2018, 134 pregnant women were referred for OSA testing. Sixty-three (47.0%) completed objective sleep testing, and 38 (60.3%) of the women who completed testing met diagnostic criteria for OSA. This intervention resulted in a statistically significant increase in the number of diagnostic sleep apnea tests performed (average 22.4 tests per year pre-intervention, 77 per year post-intervention [P = 0.0012]).
Discussion and Conclusions: Despite a streamlined referral pipeline, completion rates of OSA testing in pregnant women remained below 50%. However, the overall number of women referred and who completed testing increased significantly during this time period. Of those who completed testing, the majority were diagnosed with OSA. Since starting this clinic, we have created resources to familiarize patients with the equipment and worked to reduce other barriers. Assessment of these interventions and the impact of treatment on obstetric outcomes is ongoing, as is assessment of reasons women do not complete diagnostic testing.
---
Author Affiliations: Department of Obstetrics and Gynecology, Division of Maternal-Fetal Medicine, University of Wisconsin School of Medicine and Public Health (UWSMPH), Madison, Wis (Antony); Department of Biology, University of Wisconsin-Madison, Madison, Wis (Jacobson, Rice, Wiedmer, Mourey); Department of Neurology, Wisconsin Sleep, Wisconsin Institute for Sleep and Consciousness, UWSMPH, Madison, Wis (Jacobson, Rice, Wiedmer, Mourey, Bazalakova).
Corresponding Author: Kathleen M. Antony, MD, MSCI, Department of Obstetrics and Gynecology, Division of Maternal-Fetal Medicine, University of Wisconsin School of Medicine and Public Health, 1010 Mound St, Madison, WI 53715; phone 608.417.6099; email kantony@wisc.edu; ORCID ID 0000-0003-3537-8030.
Paper Presentation Information: Data from this paper were presented as poster presentations at the Wisconsin Association for Perinatal Care (WAPC) 2019 Annual Conference, Abstract #10, Oshkosh, Wisconsin, April 7-9, 2019 and the Wisconsin Perinatal Quality Collaborative Annual Summit, Brookfield, Wisconsin, September 17, 2019.
Acknowledgements: The authors would like to thank the UW School of Medicine and Public Health Departments of Obstetrics and Gynecology and Neurology, Unity Point Health-Meriter's Center for Perinatal Care, and Wisconsin Sleep for their support in the development of this obstetric sleep clinic; the Department of Biology Course Biology 152 for fostering collaboration between undergraduate students and clinical research mentors; and the following individuals: Jeffrey Piers for his assistance in querying the electronic health record to track referrals and referral completion, Angela Bahr for volunteering to model the sleep testing device and positive airway pressure mask treatment, and Robert Koehler for reviewing the literature and procuring articles.
Funding/Support: Via the use of REDCap for clinical tracking, the project described was supported by the Clinical and Translational Science Award (CTSA) program, through the NIH National Center for Advancing Translational Sciences (NCATS), grant UL1TR002373. The content is solely the responsibility of the authors and does not necessarily represent the official views of the NIH.
Financial Disclosures: None declared.
Share WMJ