Nicole Boschuetz, MD; Shanna Cheng, MD; Ling Mei, MD; Veronica M. Loy, DO
WMJ. 2020;119(3):171-176.
Earn Continuing Education Credit.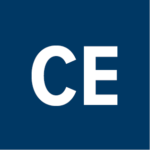 ABSTRACT
Introduction: The novel coronavirus SARS-CoV-2 (COVID-19) has rapidly emerged as a public health emergency. In the United States, "stay-at-home" orders have led to loss of social routines and the closing of restaurants and bars; as a result, sales of alcohol have increased. The aim of this study was to assess changes in alcohol use patterns as a result of social distancing measures.
Methods: A single online survey was sent to a convenience sample of adults through social media. Self-reported demographics and alcohol use patterns before and during social distancing were obtained.
Results: Four hundred seventeen subjects completed the survey; 83% were women, 77% were married, 44% were between ages 35 and 44 years. Alcohol Use Disorders Identification Test (AUDIT-C) scores increased from median value of 3 to 4 (P <  0.0001); the increase was statistically significant only in women (P <0.0001). Fewer people use alcohol during social distancing; however, in those who use alcohol, the frequency and quantity ingested increased, as well as the frequency of alcohol use prior to 5 pm. Despite these increases, there was an overall reduction in binge drinking pattern. Multivariate analysis identified women, having children at home, and a history of substance abuse to be associated with increase in alcohol use.
Conclusion: Among those who continue to drink alcohol, social distancing has led to a significant increase in the amount of alcohol ingested, frequency of alcohol use, and an increase in AUDIT-C scores in women suggesting hazardous alcohol use behaviors. Clinicians should continue to assess patient alcohol use during the pandemic. Further studies will be needed to assess long-term outcomes after the COVID-19 pandemic resolves.
---
Author Affiliations: Department of Gastroenterology and Hepatology, Medical College of Wisconsin (MCW), Milwaukee, Wis (Boschuetz, Mei, Loy); Department of Internal Medicine, MCW, Milwaukee, Wis (Cheng).
Corresponding Author: Veronica Loy, DO, 8701 Watertown Plank Rd, Wauwatosa, WI 53226; phone 414.955.6580; email vloy@mcw.edu.
Funding/Support: None declared.
Financial Disclosures: None declared.
Share WMJ