September 2020
Team-Based Care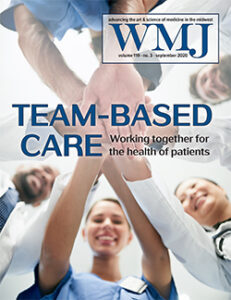 Most health care teams involve several members from a variety of disciplines; and when these team members work collaboratively to provide high quality, coordinated care, patient outcomes and satisfaction improve. Several papers in this issue of WMJ provide examples of team-based care in a variety of settings and demonstrate their effectiveness.
Click here to download a complete PDF of the issue. Click here to view the WMJ archive.
TABLE OF CONTENTS
EDITORIAL
Letter to the Editor
Emotional Support in Times of COVID-19: A Latinx Community Initiative
Patricia Tellez-Giron, MD; Fernando Cano Ospina; Shiva Bidar-Sielaff, MA; Brenda Gonzalez; Maria Mora Pinzon, MD, MS
As I See It
The Year Sports Died 
Ryan J. Wagner, DO
Redefining Self-Interest – The US Response to COVID-19
John T. Roddy, MD; ; Jesse Muehlbauer
In This Issue
Focus on Team-Based Care
Sarina Schrager, MD, MS, WMJ Interim Editor-in-Chief
ORIGINAL RESEARCH
Comparison of Attitudes of Wisconsin Health Care Providers and Pharmacists Toward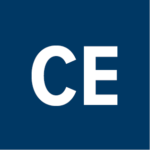 Vaccine Administration and Perceived Barriers*
George E. MacKinnon III, PhD, MS, RPh; Inez Pabian, PharmD; Karen J. MacKinnon, BPharm, RPh; Sarah E. Sorum, PharmD; Erica Martin, BS; Rebecca S. Bernstein, MD, MS; Lisa E. Rein, ScM; Kenneth Schellhase, MD, MPH
Does Supply Equal Demand? The Workforce of Direct Patient Care Genetic Counselors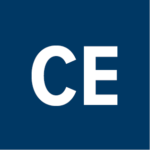 in Wisconsin*
Carlee Dawson, BA; Erin Syverson, MS; Thomas H. Chelius, MS; Sarah Linn, BS; Catherine Reiser, MS; Kate Stuewe, MS; Sara Zoran, MS; Jennifer L. Geurts, MS
Age- and Sex-Specific Risk Factors for Youth Suicide: A Mixed Methods Review*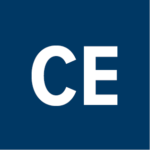 Sara Kohlbeck, MPH; Stephen Hargarten, MD, MPH; Laura D. Cassidy, PhD, MS
Changes in Alcohol Use Patterns in the United States During COVID-19 Pandemic*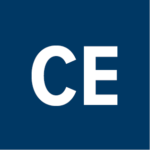 Nicole Boschuetz, MD; Shanna Cheng, MD; Ling Mei, MD; Veronica M. Loy, DO
Utilization and Results of Repeat SARS-CoV-2 RT-PCR Testing in a Presumptive Low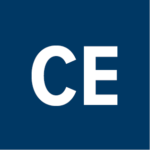 Prevalence Population*
S. Krisztian Kovacs, MD; Jill Palmer, MT(ASCP); Derrick J. Chen, MD; William Rehrauer, PhD; David T. Yang, MD
Efficacy of Distance-Based EMS Education in a Low-Resource Country 
Lawrence Seymour, MD; Rigo Montejo, MD; Benjamin W. Weston, MD, MPH
BRIEF REPORTS
The Impact of a Community Resource Navigator Program on Patient Trust 
Alex Bryant, BS; Aria Walsh-Felz, MA, MPH, CPH; Jill Jacklitz, MSW; Sara Lindberg, PhD
Implementing Clinical Pharmacists in Primary Care: Care Team Satisfaction Survey Results 
Katherine Hartkopf, PharmD, BCACP; Jessica Norman, PharmD, BCACP; Sydney Stiener, PharmD
COVID-19 Experience in a Wisconsin Academic Medical Center 
Julie M. Kolinski, MD; Sakthi K. Sundararajan, MD; Sheila Swartz, MD; Kavita V. Naik, MD; Navdeep Gupta, MD
University of Wisconsin Guidelines for Treatment of Facial Trauma While Minimizing the Risk of COVID-19 Transmission 
Shady Elmaraghi, MD; Venkat K. Rao, MD, MBA; Catharine B. Garland, MD; Benjamin C. Marcus, MD; Delora L. Mount, MD
CASE REPORTS
The Development of a Daily Comprehensive and Multidisciplinary Health Care Leadership Huddle 
Kathryn L. Bonnette, MHA; Joshua A. Smart, MHA, MBA; Michael A. Morrey, PhD; Dean B. Eide, EdD; Cindy L. Knospe, BSN, RN; Pamela K. White, DNP, RN; Richard A. Helmers, MD
Facial-Stapedial Synkinesis Following Acute Idiopathic Facial Palsy 
Michael Hutz, MD; Margaret Aasen; John Leonetti, MD
REVIEW ARTICLE
Fluoroquinolones and the Risk of Aortopathy: A Systematic Review and Meta-Analysis 
Azka Latif, MD, MBBS; Muhammad Junaid Ahsan, MD, MBBS; Vikas Kapoor, MD, MBBS; Noman Lateef, MD, MBBS; Saad Ullah Malik, MD, MBBS; Apurva D. Patel, MD; Behram Ahmed Khan, MD, MBBS; Marvin Bittner, MD, MSC; Mark Holmberg, MD
your profession
Dean's Corner
A New Road Map for Our Nation's Response to COVID-19
Robert N. Golden, MD; Joseph L. Kerschner, MD
---
 *Articles with this symbol have been approved for Continuing Education Credit. Click on the link to access each article and registration information.
Share WMJ