S. Krisztian Kovacs, MD; Jill Palmer, MT(ASCP); Derrick J. Chen, MD; William Rehrauer, PhD; David T. Yang, MD
WMJ. 2020;119(3):177-181.
Earn Continuing Education Credit.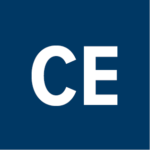 ABSTRACT
Introduction: Early reports have raised concerns regarding the clinical sensitivity of nasopharyngeal SARS-CoV-2 reverse transcriptase-polymerase chain reaction (RT-PCR) testing for patients with COVID-19 symptoms, which has led to requests for repeat testing at our institution. However, to our knowledge, there are no reports to date of the utilization or results of repeat testing to help guide this practice.
Methods: The authors searched the institutional laboratory information system for consecutive patients who were tested for SARS-CoV-2 by RT-PCR of a nasopharyngeal specimen over a 1-month period. Characteristics and results of patients who received a single or multiple tests were documented and analyzed.
Results: Six thousand three (6003) tests were performed on 5757 patients; 272 (4.7%) patients were positive based on their initial test results. Two hundred thirty-six (4%) patients were tested more than once, with 226 (96%) tested twice. The largest proportion of these patients (n=160, 71%) were those who had an initial negative test followed by a repeat test for persistent symptoms. This group included all 7 patients who had discordant positive results on their second test; the result concordance rate within this group was 96%.
Conclusion: In a population of patients with a low positive rate for SARS-CoV-2 by nasopharyngeal RT-PCR testing, repeat nasopharyngeal testing of negative patients who have persistent symptoms still yields a negative result in 96% of the cases.
---
Author Affiliations: Department of Pathology and Laboratory Medicine, University of Wisconsin School of Medicine and Public Health, Madison, Wis (Kovacs, Chen, Rehrauer, Yang); University of Wisconsin Hospitals and Clinics, Madison, Wis (Kovacs, Palmer, Chen, Rehrauer, Yang).
Corresponding Author: David T. Yang, MD, Department of Pathology and Laboratory Medicine, University of Wisconsin, B4/251b CSC, 600 Highland Ave, Madison, WI 53792; phone 608.265.5095; email dtyang@wisc.edu; ORCID ID 0000-0002-9488-1704.
Funding/Support: None declared.
Financial Disclosures: None declared.
Share WMJ