Sailaja Kamaraju, MD, MS; David Atkinson, MBA; Tamiah Wright, DNP, RN, APNP, AGCNS-BC; John Charlson, MD; Thomas Wetzel, MS; Grace Campbell, PhD, MSW, CRRN; Jennifer Cadman, RN; Joni Williams, MD, MPH; Leonard Egede, MD, MS; Janet Retseck, MD; Anjishnu Banerjee, PhD; Valarie Ehrlich, PA-C; Melinda Stolley, PhD; Steve Power, MBA
WMJ. 2022;121(3):205-211
Earn Continuing Education Credit.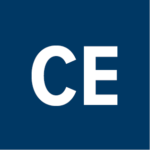 ABSTRACT
Introduction: The impact of the social determinants of health (SDOH) on hospitalized cancer patients and hospital length of stay is unknown. At our institution, a hospital-wide SDOH survey that examined patient-specific barriers to various domains of SDOH and facilitated hospital discharge was integrated into the electronic medical record. This study reports the effect of the SDOH survey on length of stay for oncology patients and the outpatient referrals generated to facilitate the discharge.
Methods: We examined length of stay index data on inpatient oncology patients and 2 comparator services (bone marrow transplant, internal medicine). We evaluated the length of stay using a 2-sample t test, and the rate of referrals per discharge using a 2-sample Poisson test.
Results: Compared to the baseline length of stay, after the launch of the SDOH survey, there was a significant (8.9%) decrease in the average length of stay for oncology patients (8.14 to 7.41 days, P = 0.004), the LOS decrease for the bone marrow transplant and subset was a nonsignificant trend only (P > 0.1). Average referrals per discharge increased from baseline 1.063 per discharge to 1.159 after implementation (P = 0.004), and the mean values increased by 9%.
Conclusions: The SDOH survey tool assisted in a timely examination of patient-specific barriers to discharge, leveraged care coordination, and facilitated a safe hospital discharge. Such efforts increase the efficiency of health care service delivery in response to public health threats, such as the COVID-19 pandemic.
---
Author Affiliations: Medical College of Wisconsin, Milwaukee, Wisconsin (Kamaraju, Charlson, Williams, Egede, Retseck, Banerjee, Ehrlich, Stolley); Froedtert Hospital, Milwaukee, Wisconsin (Atkinson, Wright, Wetzel, Cadman); Duquesne University, Pittsburgh, Pennsylvania (Campbell); Duke Cancer Institute, Duke University Hospital, Durham, North Carolina (Power).
Corresponding Author: Sailaja Kamaraju, MD, MS, Medical College of Wisconsin, Cancer Center, 4th Fl Administrative Offices, 9200 W Wisconsin Ave, Milwaukee, WI 53226; email skamaraju@mcw.edu; ORCID ID 0000-0003-3031-9269
Funding/Support: This study was conducted during a quality improvement initiative under the auspices of American Society of Clinical Oncology's training grant.
Financial Disclosures: None declared.
Share WMJ