October 2022
The Myriad Effects of COVID-19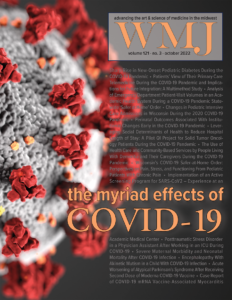 Since the beginning of the COVID-19 pandemic, its impact on the health care landscape has been widespread. This issue of WMJ includes a collection of papers that explore many of the myriad ways COVID-19 has affected the delivery of care, various health conditions and outcomes, clinician mental health, and more.
Click here to download a complete PDF of the issue. Click here to view the WMJ archive.
TABLE OF CONTENTS
EDITORIAL
From the Editor
All Clinicians Communicate With Patients, But Too Few Connect
Fahad Aziz, MD, FASN, WMJ Editor-in-Chief
Letter to the Editor
Promoting Mentorship and Scholarship Among Underrepresented Minority Medical Students
Sonal Chandratre, MD; Gifty Marfowaa, BS; Abdul-Rahman Abdel-Reheem, BS; Pinky Jha, MD
Letter to the Editor
Health Illiteracy: The Crisis in Rural America
Mario Duwe; Megan Lechleitner
Commentary
Can Technology Improve Participation From Underserved Children and Families in Rehabilitation Research?
Samuel T. Nemanich, PhD, MSCI; Bernadette T. Gillick, PhD, MSPT, PT; Theresa Sukal-Moulton, DPT, PhD; Sheikh Iqbal Ahamed, PhD
ORIGINAL RESEARCH
Sharp Rise in New-Onset Pediatric Diabetes During the COVID-19 Pandemic 
Aisha Ansar, MD; Tim Livett, MD; Whitney Beaton, MSN; Aaron L Carrel, MD; Mary Tracy Bekx, MD
Patients' View of Their Primary Care Telemedicine During the COVID-19 Pandemic and Implications for Future Integration: A Multimethod Study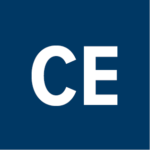 Valerie Gilchrist, MD; Kendra Nervik, PhD(c); Collin Ellenbecker, BSc; Wen-Jan Tuan, DHA, MS, MPH; Mark A. Micek, MD, MPH; Ellen Goldstein, PhD, MFT
Analysis of Emergency Department Patient-Visit Volumes in an Academic Health System During a COVID-19 Pandemic Statewide 'Safer at Home' Order 
Morgan D. Wilbanks, MD; Nicole Fumo, MPH; Jamie M. Aranda, MD; Amy Zosel, MD; Jonathan Rubin, MD; John Ray, MD; Ian B. K. Martin, MD, MBA
Changes in Pediatric Intensive Care Admissions in Wisconsin During the 2020 COVID-19 Pandemic
Claire Godsey, MD; Rachel Gabor, MS; Matthew Oelstrom, MD; Scott Hagen, MD; Jennifer Peterson, MD; John Taylor, DO; Theresa Mikhailov, MD, PhD
Perinatal Outcomes Associated With Institutional Changes Early in the COVID-19 Pandemic 
Jenna L. Racine, MD; Scott J. Hetzel, MS; Jesus I. Iruretagoyena, MD; Kara K. Hoppe, DO, MSCI
Leveraging Social Determinants of Health to Reduce Hospital Length of Stay: A Pilot QI Project for Solid Tumor Oncology Patients During the COVID-19 Pandemic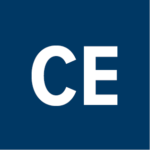 Sailaja Kamaraju, MD, MS; David Atkinson, MBA; Tamiah Wright, DNP, RN, APNP, AGCNS-BC; John Charlson, MD; Thomas Wetzel, MS; Grace Campbell, PhD, MSW, CRRN; Jennifer Cadman, RN; Joni Williams, MD, MPH; Leonard Egede, MD, MS; Janet Retseck, MD; Anjishnu Banerjee, PhD; Valarie Ehrlich, PA-C; Melinda Stolley, PhD; Steve Power, MBA
Difficult Questions With Many Gray Areas: Nuanced Abortion Attitudes Among Physicians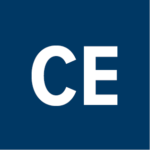 Madelyne Z. Greene, PhD; Nicholas B. Schmuhl, PhD; Daniel L. Pellicer, MD; Cynthie Wautlet, MD
Interdisciplinary Deprescribing of Aspirin Through Prescriber Education and Provision of Patient-Specific Recommendations 
Cameron Draeger, PharmD; Fahad Lodhi, MD; Nicole Geissinger, MD; Tonja Larson, PharmD, BCPS, BCACP, BCGP; Sara Griesbach, PharmD, BCPS, BCACP
BRIEF REPORTS
The Use of Health Care and Community-Based Services by People Living With Dementia and Their Caregivers During the COVID-19 Pandemic 
Jack F. V. Hunt, MD, PhD; Tamara J. Le Caire, MS, PhD; Molly Schroeder, CSW; Kathleen O'Toole Smith; Katelyn Marschall, MPH; Art Walaszek, MD
Wisconsin's COVID-19 Safer-at-Home Order: Perspectives on Pain, Stress, and Functioning From Pediatric Patients With Chronic Pain 
Ashin Mehta, BS; Johanna R. Michlig, BS; Monica L. Gremillion, PhD; Kim Anderson Khan, PsyD; W. Hobart Davies, PhD; Steven J. Weisman, MD; Keri R. Hainsworth, PhD
Implementation of an Active Screening Program for SARS-CoV2 – Experience at an Academic Medical Center 
Rupa Udani, PhD; Kala F. Schilter, PhD; Ryan E. Hillmer, PhD; Rae Ann Petersen, BA; Shankar Srinivasan, PhD, MBA; Jonathan S. Marchant, MA, PhD; Ann Nattinger, MD, MPH; Honey V. Reddi, PhD
Safe Opioid Prescribing for Pediatric Patients: An Interprofessional Learning Activity 
Kenneth Fiala, BS; Marianna Shershneva, MD, PhD; Barbara Anderson, MS
Same-Day Discharge After Robotic Hysterectomy: A Resource Utilization and Quality Improvement Project
Lindsey A. McAlarnen, MD, MSc; Jenna E. Maurer, MD; Amy Knaub, BSN; Elizabeth Hopp, MD; Kristen Streitenberger, PA-C; Erin Bishop, MD; William Bradley, MD; Janet Rader, MD; Denise Uyar, MD
CASE REPORTS
Posttraumatic Stress Disorder in a Physician Assistant After Working in an ICU During COVID-19
Arjun Vadlamudi, BS; Kishan Srikanth, BS; David Driscoll, PhD; Sriram Ramaswamy, MD
Severe Maternal Morbidity and Neonatal Mortality After COVID-19 Infection: Case Report 
Zachary J. Schoppen, MD; Kristen Stearns, MD; Kate Dielentheis, MD
Encephalopathy With Akinetic Mutism in a Child With COVID-19 Infection: A Case Report
Tess Jewell, BA; David Arendt, MD, PhD; Kayla Haffley, MD; Alexa Beversdorf, APNP; Nicole E. St. Clair, MD; David Hsu, MD, PhD
Acute Worsening of Atypical Parkinson's Syndrome After Receiving Second Dose of Moderna COVID-19 Vaccine 
Rachel Russell, MD; Brian Quinn, MD
Case Report of COVID-19 mRNA Vaccine-Associated Myocarditis 
Thomas Licata, DO; Adam Clements, DO
A Rare Case of Acne Medication-Induced Drug Reaction With Eosinophilia and Systemic Symptoms 
Benjamin L. Hamel, MD; Sadie F. Mason, MD; Alina G. Burek; Kristen E. Holland, MD
Hyponatremia Associated With Standard-Dose Trimethoprim-Sulfamethoxazole Use in an Immunocompetent Patient 
Ahad Azeem, MD; Nida Majeed, MD; Samreen Khuwaja, MD
A Medication Hiccup: Chlorpromazine-Induced Agranulocytosis in a 72-Year-Old Male 
David Lambert, MD; Meghan E. Nothem, DO; Zacory Kobylarz, MD; Cecilia Scholcoff, MD, MPH
A Case of Drug-Induced Stevens-Johnson Syndrome 
Danielle R. Lyon, BS; Olaitan Akinboboye, MD, MPH; Pragya Virendrakumar Jain, MD; Pinky Jha, MD, MPH
Index to Articles: Volume 121 (2021) online at www.wmjonline.org
 *Articles with this symbol have been approved for Continuing Education Credit. Click on the link to access each article and registration information.
Share WMJ