Sara Kohlbeck, MPH; Stephen Hargarten, MD, MPH; Laura D. Cassidy, PhD, MS
WMJ. 2020;119(3):165-170.
Earn Continuing Education Credit.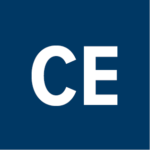 ABSTRACT
Background: Suicide is the second-leading cause of death for individuals ages 10 through 34, and rates are rising. This study seeks to broaden the understanding of suicide in youths ages 10-17.
Study Aims: Use a mixed-methods approach to investigate the different characteristics leading to youth suicide by 2 distinct youth age subgroups (pre-high school and high school) and by sex.
Methods: A retrospective review and analysis of the Wisconsin Violent Death Reporting System data on Wisconsin resident suicides was conducted for 146 individuals ages 10 through 17 who died by suicide from 2012 through 2016.
Results: A total of 20 common characteristics were extrapolated from the narratives. Among the 10- to 13-year-old age group, 4 age-specific characteristics emerged: estrangement, exposure to suicide, school issues, and adversity. Six age-specific characteristics emerged among the 14- to 17-year-old age group: history of abuse (P < 0.01), history of self-harm (P < 0.01), and history of suicide attempt (P < 0.01) were highly associated with female sex.
Conclusions: This study demonstrates that there are unique age and sex-specific characteristics for teenage suicide. This information can be leveraged to plan focused prevention strategies relevant to youth in 2 distinct age groups.
---
Author Affiliations: Comprehensive Injury Center, Medical College of Wisconsin (MCW), Milwaukee, Wis (Kohlbeck); Department of Emergency Medicine, MCW, Milwaukee, Wis (Hargarten); Institute for Health and Equity, MCW, Milwaukee, Wis (Cassidy).
Corresponding Author: Sara Kohlbeck, MPH, Comprehensive Injury Center, Medical College of Wisconsin, 8701 Watertown Plank Rd, Milwaukee, WI, 53226; phone 414.955.7667; email skohlbeck@mcw.edu.
Funding/Support: None declared.
Financial Disclosures: None declared.
Share WMJ