December 2020
COVID-19 & The Great Mask Debate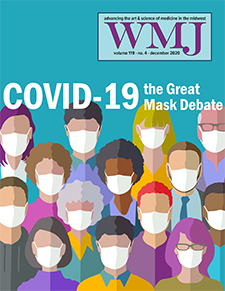 As the COVID-19 pandemic continues, an increasing body of research looks at all aspects of the virus and its impact on health. This issue of WMJ includes several COVID-related papers, including a comprehensive review that points to the evidence in favor of community face coverings to slow the spread of COVID-19.
Click here to download a complete PDF of the issue. Click here to view the WMJ archive.
TABLE OF CONTENTS
EDITORIAL
In This Issue
Nine Months and Going Strong: Reflecting on an Unprecedented Year
Sarina Schrager, MD, MS, WMJ Editor-in-Chief
As I See It
A Day in the Life of a Student-Run Free Clinic
Angela Olvera, BSE; Jorgo Lika, BS; Christie Cheng, BS
As I See It
Good Morning Doctor; Welcome to a New Day
Marc Tumerman, MD
Commentary
Mind the Gaps: Supporting Key Social Safety Nets Across the Digital Divide in Rural Wisconsin
Kellia J. Hansmann, MD, MPH; Quinton D. Cotton, MSSA; Amy JH Kind, MD, PhD
Review Articles
The Great Mask Debate: A Debate That Shouldn't Be a Debate at All 
John R. Raymond, Sr., MD
Choosing a Vasopressor for a Prehospital Emergency Medical System: Consideration for Agent Selection and Review of Pharmacologic Profiles, Efficacy, and Safety in Treatment of Shock
Ryan Feldman, PharmD; Matthew Stanton, PharmD; Matthew Chinn, MD; Thomas Grawey, DO; Benjamin Weston, MD, MPH
Original Research
Clinical Features of COVID-19 Infection in Patients Treated at a Large Veterans Affairs Medical Center
Thomas J. Ebert, MD, PhD; Shannon Dugan; Lauren Barta, MD; Brian Gordon, MD; Calvin Nguyen-Ho; Paul S. Pagel, MD, PhD
Continuous Engagement in a Weight-Loss Program Promotes Sustained Significant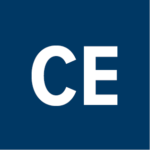 Weight Loss*
Nia S. Mitchell, MD, MPH; Emmanuel A. Seyoum; Nrupen A. Bhavsar, PhD; Fern J. Webb, PhD
A Curriculum to Increase Empathy and Reduce Burnout*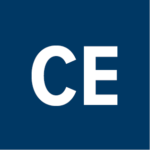 Mariah A. Quinn, MD, MPH; Lisa M. Grant, DO; Emmanuel Sampene, PhD; Amy B. Zelenski, PhD
A Cross-Sectional Study of Attitudes and Factors That Promote Medical Student*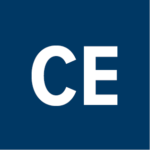 Participation in Professional Medical Societies 
Michael J. Rigby; Daniel D. Bennett, MD
Internal Medicine Residents' Perceptions of Writing and Presenting Case Reports*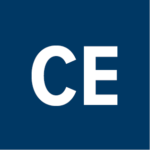 Hannah Tumilty, MD; Rachel Henning, MD; Jennifer Obasi, MD; Kurt Pfeifer, MD; Sanjay Bhandari, MD; Pinky Jha, MD, MPH
Brief Reports
Decrease in Positivity Rate of Influenza Tests Coinciding With Outbreak of SARS-CoV-2: Data From a Southeastern Wisconsin Laboratory 
Siddhartha Singh, MD, MS, MBA; Nathan A. Ledeboer, PhD; Purushottam W. Laud, PhD; Ryan Hanson, MS; Jonathon D. Truwit, MD, MBA
Bridging Undergraduate and Graduate Medical Education: A Resident-as-Educator Curriculum Embedded in an Internship Preparation Course 
Jessica S. Tischendorf, MD, MS; Melissa MacDonald, MD; Matthew W. Harer, MD; Christa A. Pittner-Smith, MD; Amy B. Zelenski, PhD; Sara K. Johnson, MD
Parental Perception of Care for Infants With Fever During Hospitalization 
Jessica Hayes, MD; Sarah Vepraskas, MD
Case Reports
Low Rate of SARS-CoV-2 Infection in Adults With Active Cancer Diagnosis in a Nonendemic Region in the United States 
Yana Puckett, MD, MBA, MPH, MSc; Lee Wilke, MD; Sharon Weber, MD; Amanda Parkes, MD; Noelle K. LoConte, MD
Pulmonary Blastomycosis: Pediatric Cases Emphasizing Prompt Identification Using C-Reactive Protein and Procalcitonin to Distinguish Fungal vs Bacterial Origin 
Charles A. Gusho, BS; Tannor A. Court, BS
The Eyes Cannot See What the Mind Does Not Know: Endocrinological Side Effects of Ibrutinib 
Nikhitha Chandrashekar, MD; Rachel McKenney, MD
Your Profession
Schrager Named Editor-in-Chief
Kendi Neff-Parvin
Dean's Corner
It's Not Enough
Jonathan Temte, MD, PhD; Robert N. Golden, MD
Index to Articles: WMJ Volume 119 (2020)
---
 *Articles with this symbol have been approved for Continuing Education Credit. Click on the link to access each article and registration information.
Share WMJ