Kendi Neff-Parvin, WMJ Managing Editor
WMJ. 2020;119(4):223.
The Publishing Board for the Wisconsin Medical Journal (WMJ) named Sarina Schrager, MD, MS, editor-in-chief in October for a three-year term that began immediately. Dr. Schrager had served as interim editor-in-chief since May 2019, when John Frey, III, MD, retired from the position. Prior to that, she served as associate editor and as a member of the Editorial Board.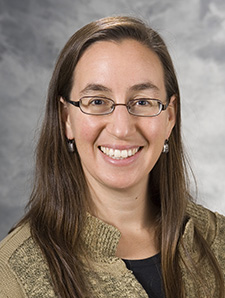 "In the last 18 months while serving as interim editor-in-chief, Dr. Schrager has done a great job at moving the journal forward. Based on our experience, we unanimously approved her as the editor-in-chief," said Publishing Board Chair William Hueston, MD, senior associate dean for Medical Education and associate provost of Education at the Medical College of Wisconsin. "The Publishing Board was very impressed with the way she managed the WMJ while in the interim role and was excited that she was interested in the permanent position."
Dr. Schrager is a professor in the University of Wisconsin School of Medicine and Public Health's Department of Family Medicine and Community Health. A graduate of Dartmouth College, she earned her medical degree from the University of Illinois College of Medicine at Chicago and completed her residency in family medicine at the MacNeal Hospital program in Berwyn, Illinois. She also completed a self-designed fellowship in Women's Health at MacNeal that combined graduate work in Women's Studies with clinical care in family practice. Her teaching focus is on women's health education for residents.
After working with the WMJ for many years, Dr. Schrager said she was interested in serving as editor-in-chief for a few key reasons.
"The WMJ is a generalist journal with a wide range of article topics. I believe in it being a venue for Wisconsin-based researchers, scholars, and learners to share their work," she said. "And much of the work we publish focuses on local populations, which makes it more meaningful to me."
"I also find joy and accomplishment in being able to mentor junior authors in their writing," she added. "This is part of my job in the Department of Family Medicine and Community Health and I have enjoyed being able to help students, residents, fellows, and junior faculty publish in the WMJ. This process of support, guidance, and feedback is an essential component of the editor-in-chief role and one that energizes me."
In addition to serving as editor-in-chief of WMJ, Dr. Schrager is medical editor of FPM, a peer-reviewed, indexed journal published by the American Academy of Family Physicians.
Share WMJ