December 2021
Exploring the Impact of COVID-19 on Mental Health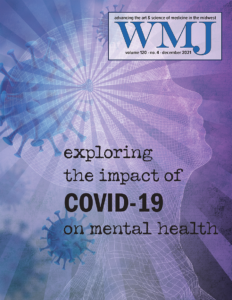 The COVID-19 pandemic has shaken the health care environment to its core, heightening mental health issues in the general population and among clinicians. In this issue of WMJ, authors explore several issues related to COVID-19, clinician burnout, mental health interventions, and more.
Click here to download a complete PDF of the issue. Click here to view the WMJ archive.
TABLE OF CONTENTS
EDITORIAL
In This Issue
Mental Health, the Impact of COVID-19, and More
Sarina Schrager, MD, MS, WMJ Editor-in-Chief
Commentary
Health Equity Tourism: The WMJ Editorial Board Responds
C. Greer Jordan, PhD; Sherry-Ann Brown, MD, PhD; Sarina Schrager, MD, MS
Commentary
The Three Confounding Elements of the Triple Aim
Joseph Edward Fojtik, MD, MPH, FACP
ORIGINAL RESEARCH
Coping Strategies Utilized by Emergency Department Providers During the COVID-19 Pandemic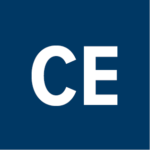 Corlin Jewell, MD; Christopher Vandivort, MD; Brian Patterson, MD, MPH; Benjamin H. Schnapp, MD, MEd
Perceptions of Burnout Among Academic Hospitalists
Chad Glisch, MD; Sanjay Yadav, MD; Sanjay Bhandari, MD; Pinky Jha, MD, MPH
A Culturally Adapted Depression Intervention for African American Adults: An Efficacy Trial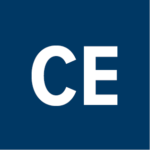 Earlise C. Ward, PhD, LP; Roger L. Brown, PhD; Lucretia Sullivan-Wade, BS; Suzie Sainvilma, MS
Differences in Utilization of Perinatal Psychiatric Teleconsultation Line Between Primary Care and Mental Health Providers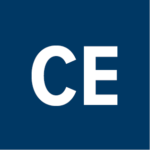 Sarah E. Slocum, MD; Christina L. Wichman, DO; Shelby Kuehn, BA; Jennifer Doering, PhD, RN
Patient Preferences for Diagnostic Imaging: CTA vs MRA When Diagnosing Pulmonary Embolism
Rebecca L. Bracken, BA; Kenneth D. Croes, PhD; Elizabeth A. Jacobs, MD, MPP; Manish N. Shah, MD, MPH; Michael S. Pulia, MD, MS; Azita G. Hamedani, MD, MPH, MBA; Scott K. Nagle, MD, PhD; Michael D. Repplinger, MD, PhD
REVIEW
Therapeutic Efficacy of Yoga for Common Primary Care Conditions
Adrienne Hampton, MD; Megan Bartz, MD
BRIEF REPORTS
SARS-CoV-2 Cycle Thresholds, Poverty, Race, and Clinical Outcomes
Frida Rivera, MD, PhD; Cameron G. Gmehlin, BA; Liliana E. Pezzin, PhD, JD; Ryan Hanson, MS; Adriana Perez, MS; Siddhartha Singh, MD, MS, MBA; Nathan A. Ledeboer, PhD; Blake W. Buchan, PhD; Ann B. Nattinger, MD, MPH; L. Silvia Munoz-Price, MD, PhD
Collective Action: The Medical College of Wisconsin COVID-19 Vaccination Program
AshLeigh M. Sanchez, MA; Kristin Busse, PharmD; Karen MacKinnon, BPharm; Lisa Henk, MS; George E. MacKinnon, PhD; Jennifer Brown, BS; Susan Mauermann, RN; Teresa Dobrowski; Jayne Jungmann; Jennifer Bultman, BS, PMP; Siddhartha Singh, MD; Ann B. Nattinger, MD, MPH
Outcomes of an Interprofessional Patient Safety Fellowship Program
Qiyan Mu, RN, PhD; Mary E. Hagle, PhD; Kimberly Bell, PharmD; Kathlyn E. Fletcher, MD, MA; Lindsey M. Ladell, PharmD; Jerome VanRuiswyk, MD
CASE REPORTS
Pericarditis as a Secondary Complication of COVID-19 in a Renal Transplant Patient
Taylor Brockman, BS; Leilani Hernandez, MPH; Tej Mehta, MD; Bipin Thapa, MD, MS, FACP
Lessons Learned: COVID Management and Cultural Practices in the US Hmong Community
Maichou Lor, PhD, RN; Phia Xiong, MD
Adjunctive Minocycline for Treatment of Posttraumatic Stress Disorder
Anna Gerst, BS; Tej Murthy, BS; Alisandrea Elson, MD; David Driscoll, PhD; Marvin J. Bittner, MD; Sriram Ramaswamy, MD
Ganglion Cysts as a Cause of Ulnar Neuropathy at the Wrist
Bahram A. Nico, MD; Andrew J. Waclawik, MD
Hypertensive Emergency Caused by Sexual Enhancement Supplements
Nathalie Abenoza, MD; Kimberly Stoner, MD, MS
DEAN'S CORNER
Mechanistic Health Disparities Research: Aligning Science With Solutions
Amy J.H. Kind, MD, PhD; Robert N. Golden, MD
Index to Articles: WMJ Volume 120 (2021)
 *Articles with this symbol have been approved for Continuing Education Credit. Click on the link to access each article and registration information.
Share WMJ